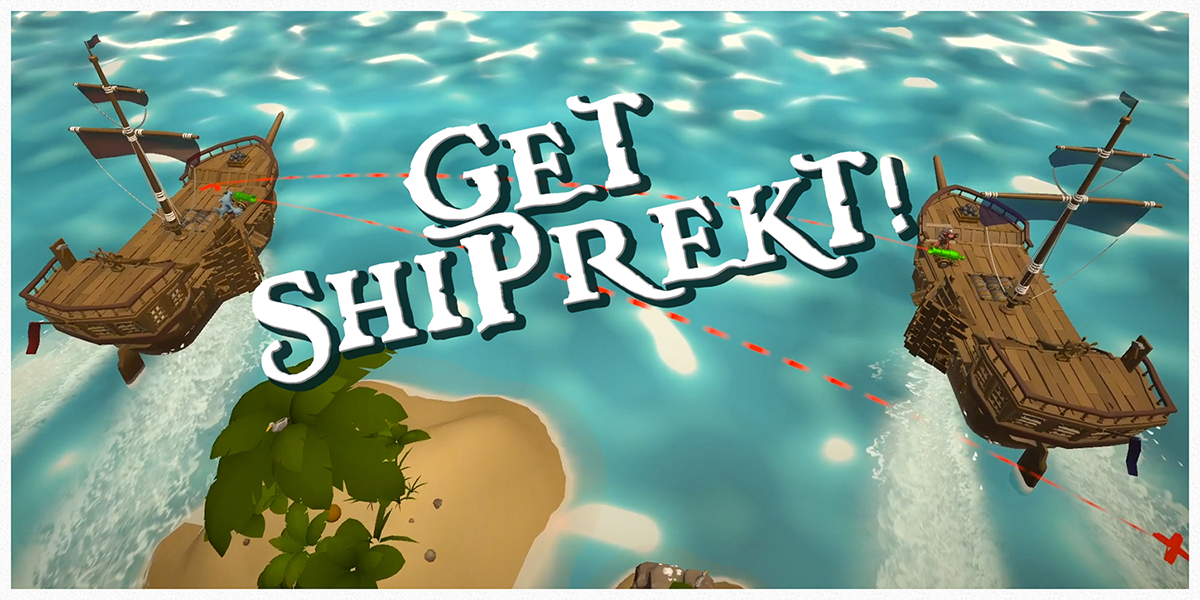 Get Shiprekt
A downloadable game for Windows
Get Shiprekt! is a 1v1 couch co-op game

It's your job to sink your frenemies' ship while keeping yours afloat. Steer away from the islands coming your way, reload your cannon and go shoot your opponent.


The wind shall blow ye by thus shore again!

Team
Dennis Schmidt
Kristof Dedeurwaerder
Quinten Vanhooydonck
Elie van Ravels
Ilja Wijnker
Lukas Maly

Install instructions
Download the .zip file and unzip it - execute the .exe file in the folder.
Now grab your controller or keyboard to engage in an epic shipbattle. Get good or get shiprekt!